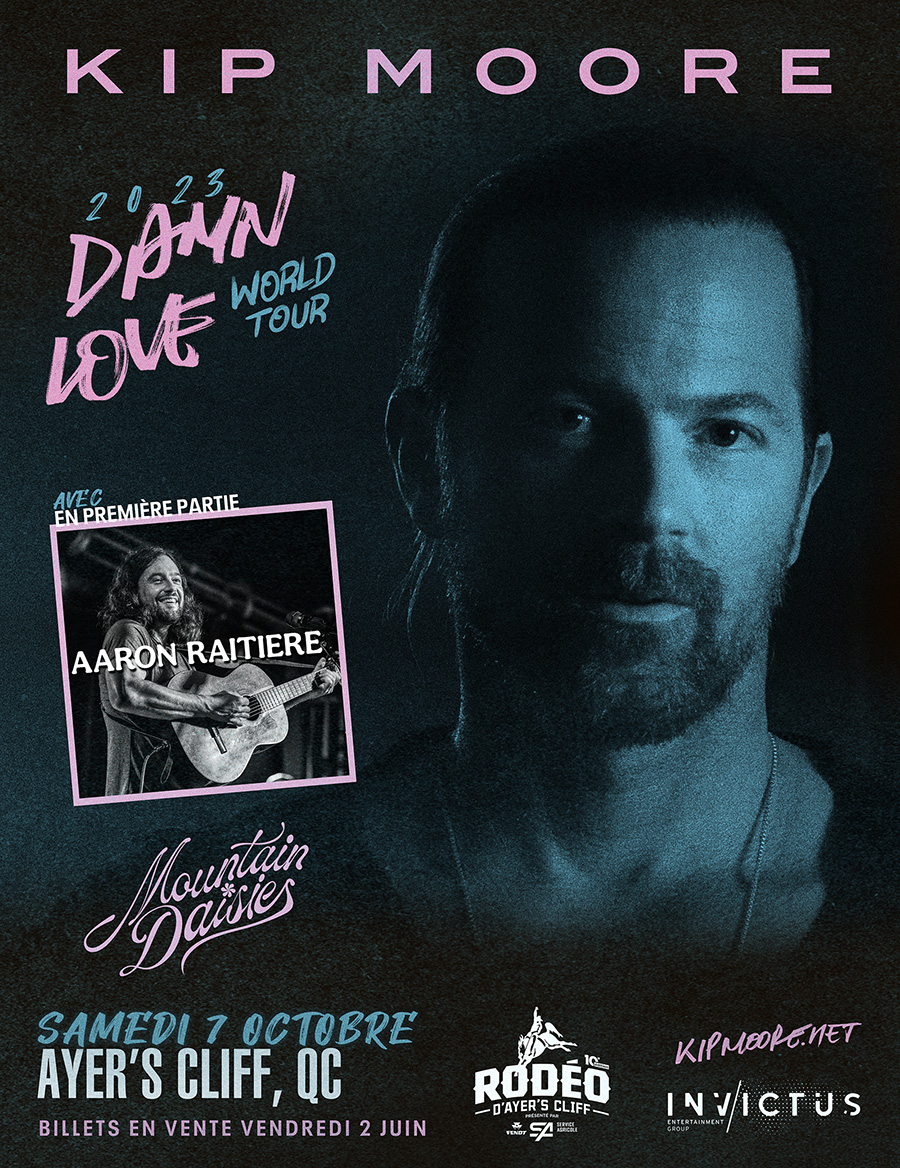 Kip Moore in Ayer's Cliff!
Tickets on sale now!
To celebrate the 10th anniversary of the festival, the Rodéo d'Ayer's Cliff is adding an event to its already busy calendar!
The Ayer's Cliff Rodeo team is proud to present international country artist Kip Moore on Saturday, October 7th in Ayer's Cliff at 977 Main Street.
This is the only date in the province of Quebec !
The duo Mountain Daisies and the artist Aaron Raitiere will ensure its first part.
Tickets are on sale now!
More than a concert!